An interview with Dr. Ahmet Bekin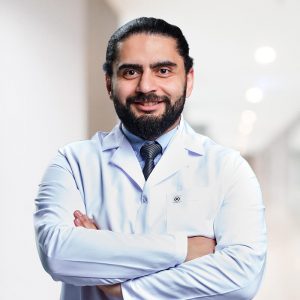 What is your experience with international patients?
Gastric botox, which is a non-surgical slimming method in foreign patients, is the most preferred method, especially since it does not cause any loss of labor force. In addition, we also serve patients abroad, especially for laparoscopic hernia surgery and laparoscopic gallbladder surgeries.
What do you love about your job?
The thing I love the most in my profession is to be able to easily solve the problems that seem unsolvable by the applicants.
Why do you think international patients come to you?
I think there are 2 reasons for this. The first and most important reason is that our country is a very talented and reassuring country, especially in the field of health. The other reason is that our country is particularly advantageous compared to Europe and America.
What procedures do patients have most often?
Since my area of ​​expertise is especially non-surgical slimming method and stomach botox can be applied very easily, we apply gastric botox method to patients.
What is the patient case you are most fond of?
Of course gastric botox. Because gastric botox, which is applied in sufficient doses by experienced doctors, is very easy and gives very good results. But I absolutely love to practice laparoscopic surgery and I always aim to make it better.
What specialties in the clinic are the most demanded?
My clinic is a private clinic serving only in the field of general surgery. I also apply endoscopic methods much more frequently, especially laparoscopic and robotic surgery.