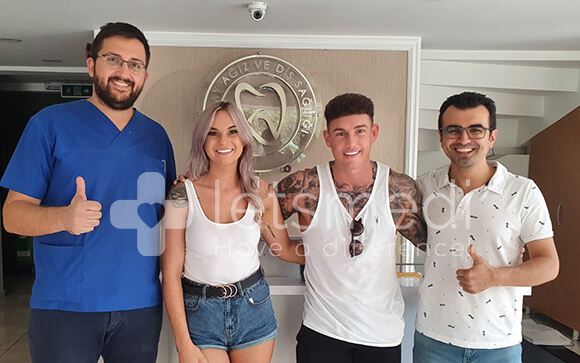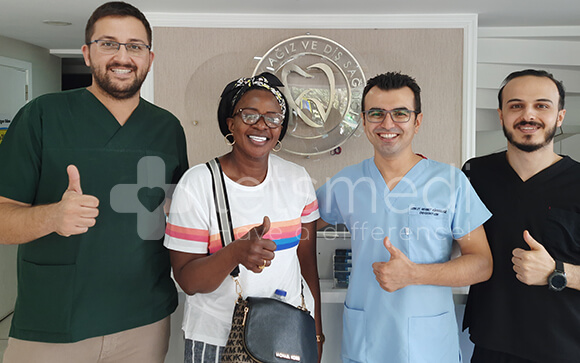 Every man and woman wants to have healthy-looking teeth and a great smile. In fact, they do not hesitate to try many medical methods to get this picture. Thanks to innovations and developments in functional and Aesthetic Dentistry in recent years, the imagined smile can now be achieved. Especially with Smile makeover, which has become a trend all over the world and is indispensable for celebrities, an attractive, intellectual or sporting smile can be gained. When it comes to dentistry, problems such as oral health, toothache, bad breath and tooth loss usually come to mind. But Dentistry has also developed, evolved and advanced in order to meet the evolving technology, advancing communication capabilities and high personal expectations. Based on these situations, the subject of the aesthetics of laughter, which is known, heard and desired from certain points of view in society, stands out.
What is Smile makeover?
Smile aesthetics, as known as Smile makeover, is a branch of Aesthetic Dentistry and the process of improving the appearance of a smile through dental coating, composite bonding, dental implants, teeth whitening and other dental aesthetic procedures within the scope of cosmetic dentistry. The aim of these aesthetic dental treatments is to aesthetically regulate the structure of the teeth and the appearance of the gums when laughing. For this procedure, an aesthetic design is sketched with special computer programs, and then, if approved by the patient, the procedures begin. A number of smile aesthetics processes include oral and maxillofacial surgery, orthodontics, etc.
A smile is one of the communication skills that attracts the most attention and cares about a person. Currently, individuals want a perfect smile, as well as oral and dental health. The aim of smile aesthetics is to develop a seamless chewing system in which teeth, tissues, muscles, skeletal structures and joints all work in harmony. When planning treatment for aesthetic phenomena, Smile Design is too important to be separated from a comprehensive patient treatment approach. In order to create a successful, healthy and functional smile, it is necessary to determine the correct aesthetic smile. Achieving the correct result of smile aesthetics requires understanding the relationship between muscles, bones, joints, gum tissues, and the entire supportive oral structure, including occlusion.
How Smile makeover is done?
Factors that are considered when analyzing an aesthetic smile and Smile makeover are as follows:
Gum level and rate of appearance of gums during smile,
Dental knee and tooth color,
Lip level and laughing line formed by lip during laugh,
Length of teeth
Some adjustments are made to the teeth and gums to give the patient an aesthetic smile by evaluating the factors affecting smile aesthetics. The length of the tooth can be shortened or the length of the tooth can be extended. In addition, regulation is also performed on the gums of patients who are uncomfortable with the appearance of their gums during laughter.
First, it is important that the teeth and gums are compatible with each other when making a smile aesthetic. Because during a smile, these two regions should be seen in a harmonious and proportionate way. Generally, in women, the front teeth are slightly longer, while in men, there is a more homogeneous structure, and the cheeks play a supporting role here. Such a posture is more aesthetic, but also means a healthier smile. During the creation of smile aesthetics, the person's facial structure, skin color, and The Shape of the lips during the smile are recorded by the dentist. Combining all these elements, the doctor reveals the personalized way of sorting teeth and the form of smiling in the laboratory with a preliminary study.  Currently, thanks to the computer-aided smile design, you can see how your teeth will be a new smile before the procedure is performed before starting treatment. After this procedure, the most compatible smile is designed to the person's facial structure, and the patient's expectations and desires are also involved in this process.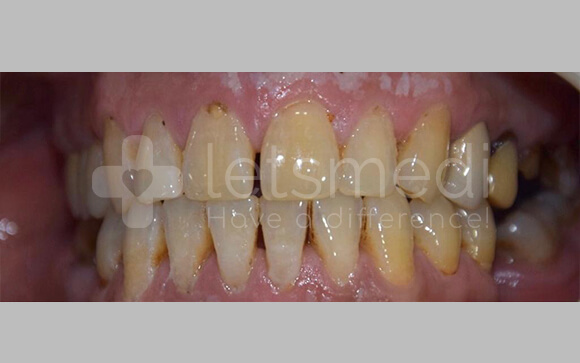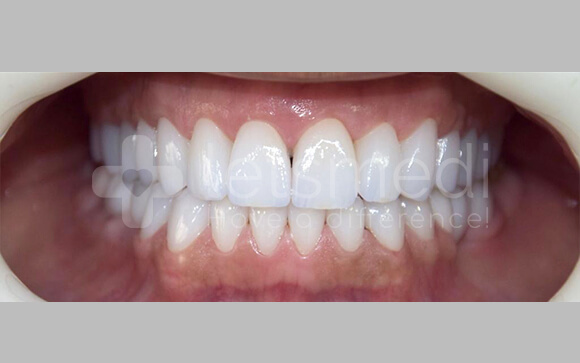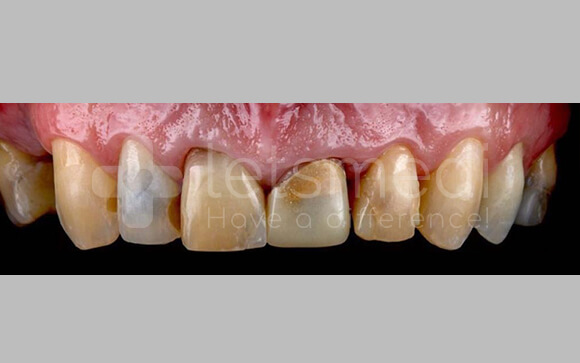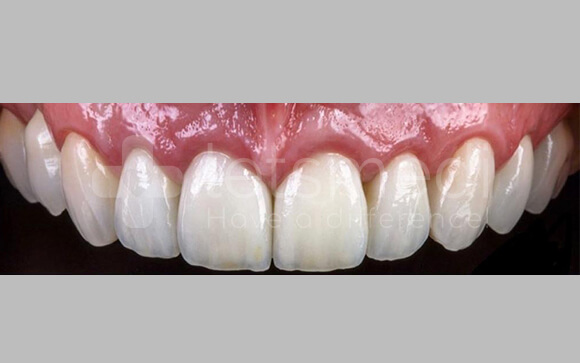 How to choose clinic for Smile makeover?
Since this procedure covers several treatment modalities, it is very important that you choose the appropriate clinic. When choosing a smile makeover clinic, you should make sure that all these treatments can be done in this clinic. If a treatment is missing, it will be difficult to succeed. Smile makeover clinics in Turkey are working full. They are the best in Europe in this regard.
Why choose Turkey for Smile makeover?
As you know, Turkey is the world's top countries in terms of dental health. Smile makeover Turkey is the most successful treatment method in this field. This application, which has been successfully performed by expert dentists, attracts the attention of European patients. So if you want to have a perfect smile and do your treatment in Turkey, you can call us information.
Why Smile makeover is cheaper in Turkey?
Depending on the current condition of the patient, the number of Sessions may vary depending on the treatment. Treatment can sometimes be completed in a single session, sometimes in a few weeks. Photography is very important in dentistry when designing a smile. In Dental photography, both teeth and surrounding tissues are photographed. For information to be transferred to the Dental laboratory, measurement intake is also important for 3-D Smile Design. By taking videos and looking at the parts of the patient that are seen talking and laughing, it is determined what can be done about the teeth for optimal facial beauty. Prices in Turkey are really very affordable. There are certain reasons for this. Craftsmanship is cheap, materials are quality and dentists are experienced. But despite this, prices are really quite economical. Smile makeover Turkey prices are planned individually and vary depending on the type of treatment that will be performed. For example, if the patient has a lack of teeth, implant treatment is performed, or only zirconium coating teeth may be required. Smile Design Prices (dental aesthetics prices) can be determined after your dentist's examination. 
References:
https://www.ncbi.nlm.nih.gov/pmc/articles/PMC6076883/
https://www.researchgate.net/publication/337230032_Smile_Makeover_by_Veneers_-_Case_Report